1610 Russell Road · Lebanon, Pennsylvania 17046
Phone: 717/867-5790 Fax: 717/867-5798
E-mail: info@goglra.org
for directions click on map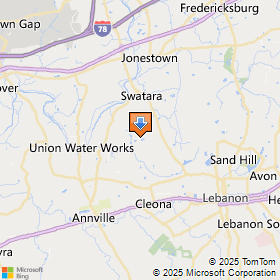 our mission

To manage and dispose of Lebanon County's waste in a manner that protects the
health and safety of the public, our workers, and the quality of the environment.

live weather
Click on Weather Data CHART
For LIVE Weather Conditions from GLRA's Weather Station
(Updated Every 5 Minutes)
live power generation
Click on LIVE GENERATION DASHBOARD
For LIVE Power Generation Statistics
from the Landfill Gas-to-Energy Facility
greater lebanon refuse authority
2015 monthly board of directors' meeting minutes packet
TO DOWNLOAD THE LATEST MONTHLY BOARD MEETING MINUTES PACKET, click on the picture BELOW:
Rules for Dropping Off Electronics
See the complete list of acceptable materials below. If it is not on the list, then it is not acceptable.
No assistance will be given to unload. You must be able to unload materials safely and properly. If that requires bringing 2 or 3 individuals along to unload an oversized item, then you must do so.
Individuals and small businesses with 10 or more computers and televisions or pick-up truck loads of mixed electronics must call in advance to schedule a specific time to bring in larger quantities. Please note that appointments are usually booked a week in advance. Larger quantities will not be accepted and will be turned away unless an appointment has been scheduled first through the County Recycling Coordinator. Please contact the County Recycling Coordinator at 867-5790 Extension 307 to schedule an appointment.
Acceptable Electronic Materials Include:
TV • CRT (Monitor) • CPU (Tower) • Laptop • Mouse • Computer Keyboard • Power Supply • Printer • Copier • Scanner • Disc Drive • CD Player • Stereo • Radio • Boom Box • Digital Clock • Cell Phone • Iron • Calculator • Fax Machine DVD Player • DVR • VCR • Toaster • Toaster Oven • Cables • Batteries/Backups • Server • Computer Speakers • Stereo Speakers • Cordless Phone • Sweeper • Vacuum • Answering Machine • Hair Dryer • Hand Mixer • Stand Mixer • Blender • Digital Camera • Cable Box • Microwave Oven • Game Console • Game Controller • Small Satellite Dish • Console Stereo • Projection TV • Console TV • Christmas Tree Lights (String Lights Only)


Last update: June 10, 2015
Copyright © 1998-2015 Greater Lebanon Refuse Authority. All rights reserved.